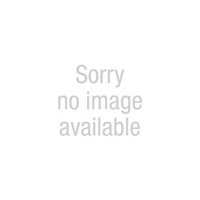 Monday 17th January 2011
Following fifteen successful years with its Maxi Waterpump Plier, C.K tools, the world's leading supplier of effective tool solutions, has introduced its exciting next generation replacement, the Speedlok Waterpump Plier, destined to become a firm favourite amongst tradesmen.
Guaranteed to reach the same market-leading heights as its predecessor, Speedlok offers a whole host of key features that will see the tool become a partner for life. It boasts a fine toothed 'slide to adjust' mechanism for fast and accurate jaw adjustment. Simply offer the top jaw up to the nut or pipe, then slide the lower jaw up to the piece for an exact fit. Once in place, the one-way slide mechanism offers a positive lock, which can then be disengaged simply by opening the handles.
To ensure that Speedlok can be relied upon no matter how demanding the task or environment, it is constructed from special alloy steel, drop forged, hardened and tempered for exceptional strength and durability. Its induction hardened jaws guarantee outstanding long term performance.
Appreciating the professional's need for a streamlined tool kit, C.K tools was keen to create an effective quality product suited to the majority of projects. The slide to adjust mechanism on the Speedlok enables fast and accurate size adjustment and the plier's slim head and jaws allow access to even the most confined of spaces.
As with all products throughout the C.K tools portfolio, Speedlok has been designed to enable continuous use without discomfort and the contoured anti-slip handles deliver comfortable and powerful operation.
Available in both 250mm and 300mm versions, the Speedlok waterpump plier also conforms to DIN ISO 8976.