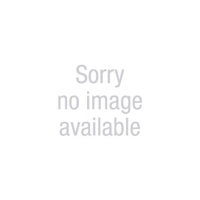 Sunday 1st July 2012
Never one to rest on its laurels, C.K tools, one of the leading names in tool innovation, runs an ongoing intensive product development programme investigating potential and reviewing existing product lines. As a result C.K tools has listened to demand and extended its popular, premium quality range of Cable Cutters (T3963) to include a more compact 160mm model.
The C.K Cable Cutters range currently consists of a 210mm and 240mm model, however research has revealed that some electricians prefer to use smaller cutters allowing access to more confined spaces. In answering the needs of its tradesmen C.K tools has developed its smaller 160mm Cable Cutter.
With quality and performance at the fore, the C.K Cable Cutter range features razor sharp parrot beak blades designed to remain perfectly aligned throughout the cutting process despite any adverse movement. Featuring a shearing action for effortless, clean-cut results, the special alloy steel, drop forged, induction hardened jaws are tempered for exceptional strength and durability and for outstanding long term performance. The Cutters, suitable for copper and aluminium wire work, operate with a permanent rivet joint pivot mechanism and provide excellent, smooth cutting with no need for adjustment.
As with all C.K tools' extensive tool innovation, new products are not accident but created as a direct result of the company's long-standing collaboration with end users - before, during and after tool development. Working in partnership in this way ensures that C.K tools is able to deliver tool solutions that are best suited to the actual work undertaken by professional tradesmen and are matched to each sector's specific and unique requirements.