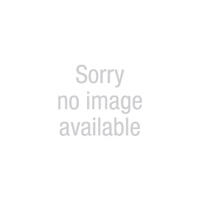 Wednesday 15th October 2014
C.K tools has launched a brand new series of professional tape measures, the C.K XT Tape Measure and the C.K AT Auto Lock Tape Measure. Encompassing the very latest in design and innovation, the tapes are housed in a heavy-duty rubber casing to withstand the rigors of the most demanding workshop, site and commercial applications.
Measuring up to the task at hand, these impressive tape measures are packed with the latest features and benefits. The blades are nylon coated, offering superior abrasion resistance and durability when compared with standard lacquered blades. Equipped with double-sided blade markings, the tapes guarantee EC Class II measuring accuracy on regular, overhead or vertical measurements. Furthermore, a shock absorbing system at the blade retraction point has been included in the design of the housing, for reduced impact of any sudden blade retraction
.
Created with the needs of professional tradespeople in mind, the C.K XT Tape Measure is available in two sizes; 5m/16ft and 7.5m/25ft. Aptly named 'XT' to reflect its 'Extra Tape' technology, the new C.K XT Tape Measure is fitted with a powerful and non-slip blade locking mechanism, as well as an express blade brake on the underside to provide optimum control to users. The tape also features a dual-function end hook for added convenience.
For users who prefer a tape measure with an automatic blade locking mechanism, the C.K AT Auto Lock Tape Measure is available in a 5m/16ft length. The tape measure features an easy-to-release blade brake for rapid and controlled blade retraction.