Tuesday, 19 November 2019
C.K continues to expand its successful work light range with innovative new products, combining high performance with great features.  The new C.K Rechargeable LED Floodlight (T9715R) is no exception, with a range of advanced features and benefits designed to more than meet the needs of professional tradespeople. 
More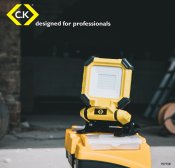 Tuesday, 19 November 2019
Always looking to introduce exciting new and innovative products, C.K is adding three new Coloured Socket and Spanner Sets to its popular range. Recognising the benefit a simple change can bring, C.K has added colour coding to the new sets to make easy work of tool selection. Colour coded tools in bright colours have a significant positive effect – they stand out in a dark toolkit and let you quickly find the right tool, saving time on the job.
More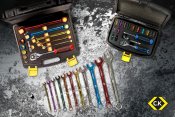 Tuesday, 19 November 2019
Carl Kammerling International is set to launch its exciting Spotlight Autumn/Winter promotion, which runs from 2nd September to 23rd December 2019, offering retailers fantastic savings on a whole host of products across all brands - C.K, C.K Magma, C.K Classic, Avit and Kasp.
More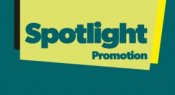 Tuesday, 19 November 2019
C.K's range of premium tool kits goes from strength to strength and its latest addition -the Electrician's Premium Kit Pro (595008) – is no exception. This fantastic 25 piece tool kit offers an all-in-one solution for professional electricians and features the ultimate tool bag – C.K Magma Pro Tool Case Plus, with the latest vertical tool storage - packed full of high quality, innovative products. This includes the C.K Automatic Wire Strippers, C.K Redline VDE Combicutter 3, a selection of Dextro VDE Screwdrivers, plus a whole host of other products designed to get the job done quickly and easily.
More